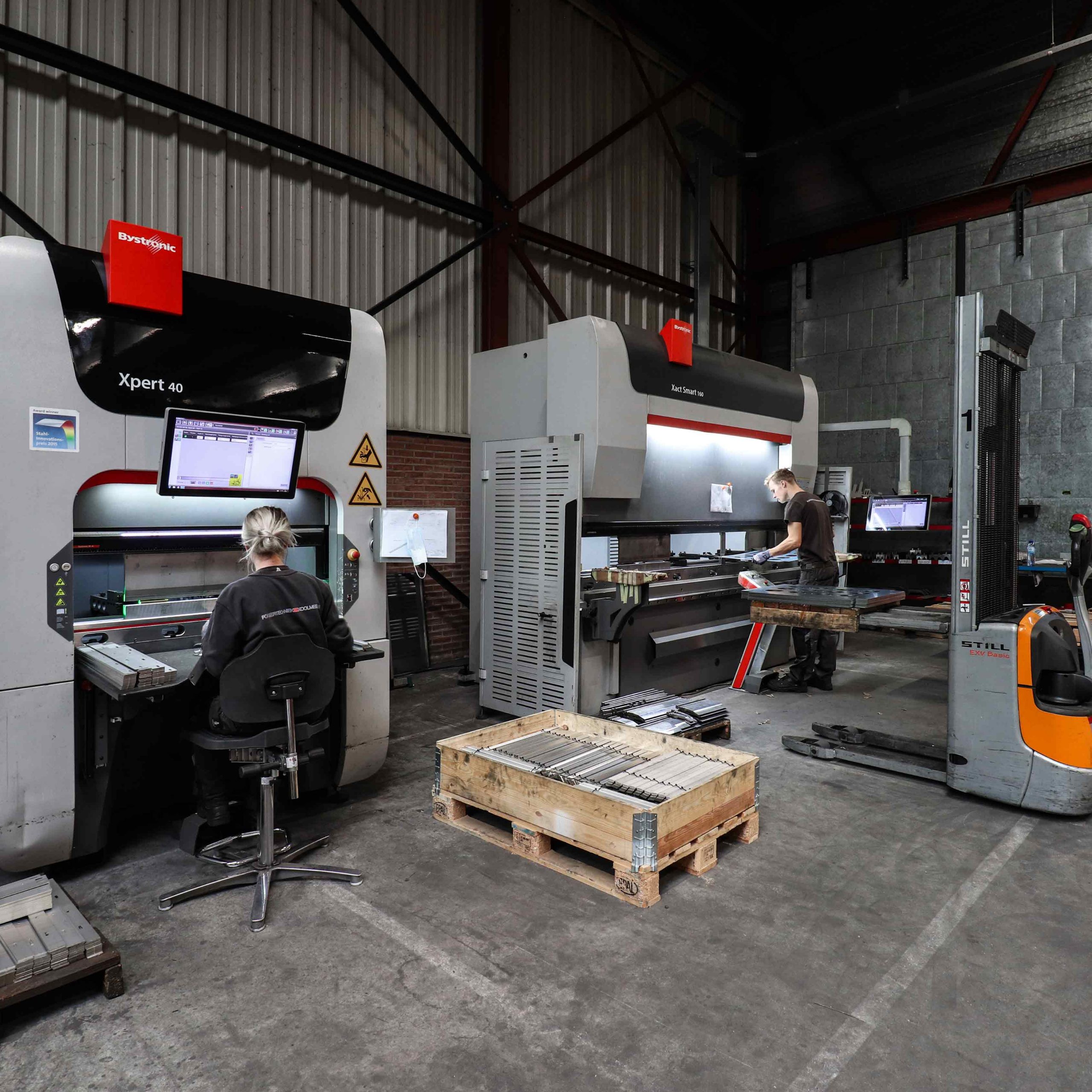 The power of laser cutting up to bending
Forcing technology Koolmees B.V. has two laser cutting machines and two bending machines installed. With these we can cut and also bend metal in any desired shape.
In contrast to our 'forming and pressing' and 'machining' services, we are not ISO 9001 certified for laser cutting, bending, welding and soldering. Find out more about how we at Forceertechniek Koolmees B.V. can process different material thicknesses.
Which materials can we cut with our lasers?
We can cut simple and complicated contours with the two modern Bystronic laser cutters. The laser cutters can cut various types of metal up to 25 millimetres thickness. Discover below to what thickness we can apply an operation per material type.
– Steel plate thickness: 25 millimetres
– Stainless steel plate thickness: 25 millimetres
– Aluminium plate thickness: 15 millimetres
– Copper and brass plate thickness: 10 millimetres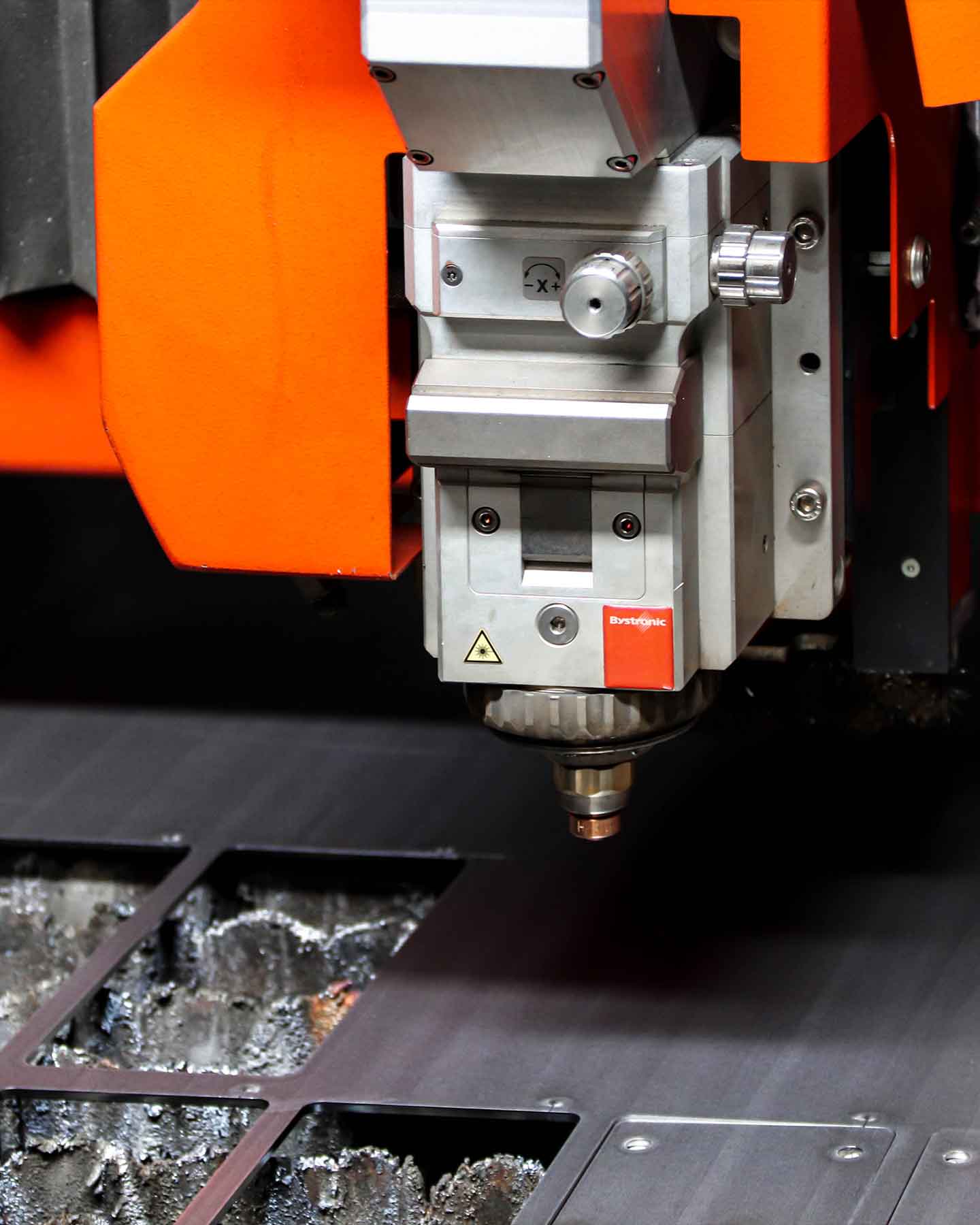 Laser cutting
With the availability of a BySprint Fiber 6 kW and a BySpeed 4.4 kW CO2 laser, all desired contours can be cut extremely accurately.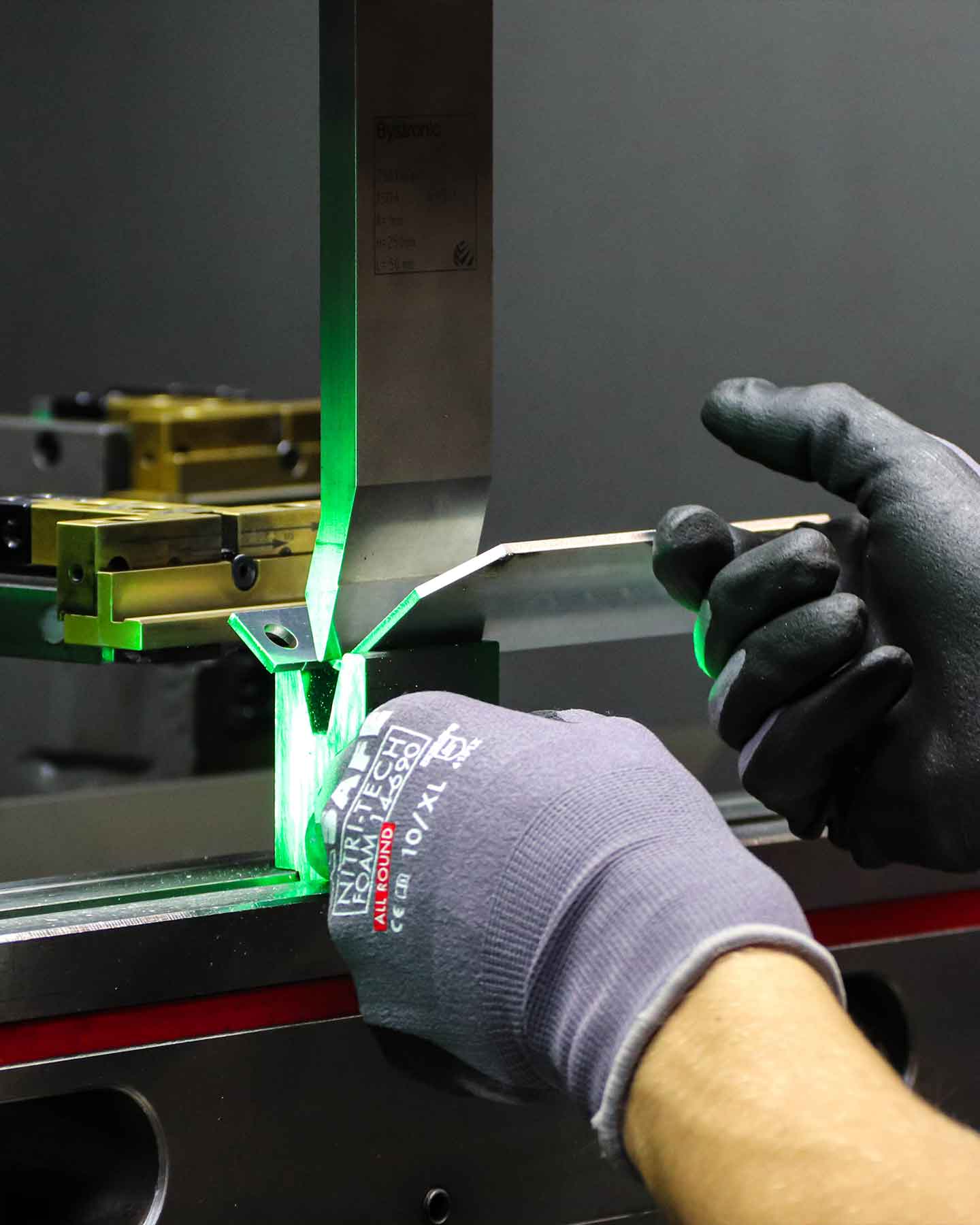 Bending
The workshop at Forceertechniek Koolmees B.V. has two Bystronic press banks. The Xpert 40 and the Xact Smart 160. These allow us to set single pieces and series up to a length of three meters.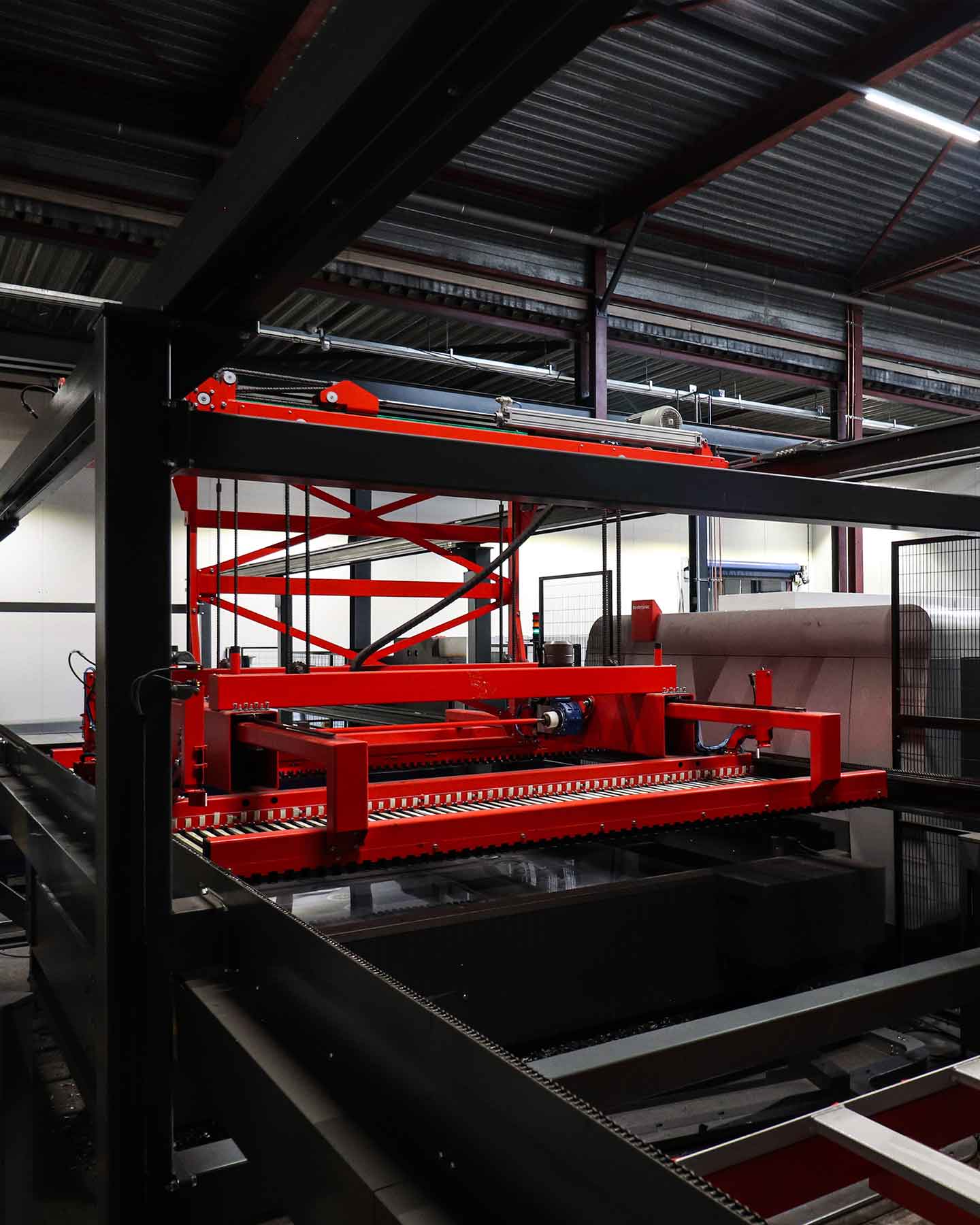 Automated process
The two laser cutting machines are linked to an automated warehouse where a stock of sheet material and cut products are stored. This allows the laser cutting machines to be automatically loaded and unloaded for fully automated 24/7 cutting.